Children's literature is an interesting field!
There's a whole canon of academia that wrangles over the minutiae of an author's choices.
It's quite fascinating to watch them wrangling actually.
I went to the IRSCL conference over the last few days, it began with its opening keynote on Saturday evening and then wrapped up on Wednesday August 2nd.
Being an academic conference there were delegates from all over the world, mostly professors of children's literature, and Phd students attending.
I had been approached by one student, I think she was from Spain, who was writing a dissertation on my book Wanting Mor. She presented a paper on it at the conference, and out of curiosity I want to get my hands on it to see what she said.
I find conferences exhausting! They're so mentally rigorous, there are so many ideas bombarding you as you sit there, that your brain kind of goes numb after a while.
I made sure to attend the opening keynote on Saturday. To me the opening keynote really sets the tone for the rest of the conference.
Five past presidents spoke about various aspects of children's literature. One of them spoke of 'whiteness' in children's literature and I really appreciated that!
But honestly, it was jarring to see these five past presidents, all of whom were white, sitting up there side by side.
And I marveled that it seemed odd.
When I first began in this career, it was anything but odd!!!
I also went to the panel on Indigenous literature. And sat right in the front row! Boy did I look like an eager beaver!
Drew Hayden Taylor was on the panel and he spoke about how in his work he'd melded aspects of Indigenous
culture with pop cultural tropes (is that the right word? I'm not sure but doesn't it sound so intellectual!!!) in that he wrote a story about a native vampire who was over 350 years old, he'd been captured by European colonizers and transported to Europe as a curiosity to show the kings, and there he'd been bitten by a vampire and joined the ranks of the undead.
Drew is hilarious! I had met him down at Harbourfront where we'd been on a panel together. You know how sometimes you meet someone but it's the second meeting with them where you really get to know each other better? Well it helped that we sat together at the final dinner and exchanged anecdotes.
I think the most interesting person on the panel though was this eighty year old lady who had collaborated with her daughter in law on her biographical experience of her time in the residential school system. Her name was Margaret Pokiak-Fenton and the name of her book was Fatty Legs. I definitely want to get this book!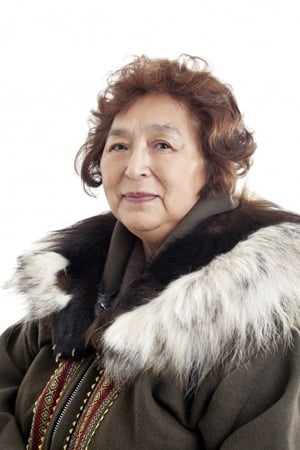 The panel I was on was called The Media and the Message and oh what an interesting group of people we were!!!
There was Zetta Elliot, a fiery African American activist who's self-published numerous books both picture books and novels! She's recently sold a couple of novels to Random House which will be coming out soon but she's most famous for her book Bird which I quite loved! It's a quiet, thoughtful book about a boy dealing with his brother's addiction problems. Won all kinds of accolades!
Loved, loved, loved Shauntay Grant's presentation as well! She's a singer and spoken word artist and has a voice as rich and smooth as Swiss chocolate! She read from this book I believe, Up Home.
And rounding out the panel was Vivek Shraya who is transgender and had written a book about gender fluidity called The Boy In the Bindi. Vivek ended the presentation saying that children's books needed to deal more with sexuality and read a piece about masturbation from one of Vivek's books. While the story was amusing, I couldn't see it being appropriate in a school setting. Not as a read aloud which is what it seemed that Vivek may have been advocating, but perhaps not, not sure.
All the other presenters on the panel used technology but I decided to just tell my story. I spoke a lot about my father and about Wanting Mor.
In the opening keynote one of the speakers had spoken about raising 'good white children' and how this father had gone into his child's room when he wouldn't go to sleep and he had hit him. There was a bit of an assumption on the speaker's part that this was abusive, and while it probably was, it left a strange feeling in the pit of my stomach.
Growing up in Asian culture, that wasn't unusual at all. It didn't mean my father was abusive, but this was the implication. I decided to mention it in my presentation as my story dealt with it.
The response to the panel was amazing! We each brought our strengths and we were all so different. The group gave us a standing ovation and afterwards several people came up to me and shared stories about their fathers.
Later on, during the gala dinner, a lady came up to me and told me that she hadn't wanted to come to the conference at all! She was African American and I got the impression she felt she wouldn't be represented. She said my talk had made the entire conference worth while for her and she was SO glad she'd seen me!
She was not the only one who reacted this way.
It was humbling!
I came away from the conference feeling uplifted. Really positive!